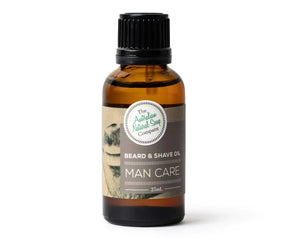 THE AUST. NATURAL SOAP CO Solid Beard Shampoo Bar 100g

For any man who wants to feel strong, rugged and super-powered. But knows the real strength lies in feeling soft, silky and smooth. Man Care Oil gives you everything. A bonzer blend of plant oils. With Himalayan cedarwood, cinnamon and spearmint oils to whisk your nostrils into a flavour frenzy. Argan, rice bran and sweet almond oils moisturise and nourish skin

Product Ingredients:
Saponified Argan Oil, Saponified Rice Bran Oil, Saponified Almond Oil, Essential Oils.

Made and Owned, with ♡, in Australia

Our packaging is minimal and is completely plastic free and bio-degradable.
Your purchase will be posted within 48 hours in a compostable post bag.